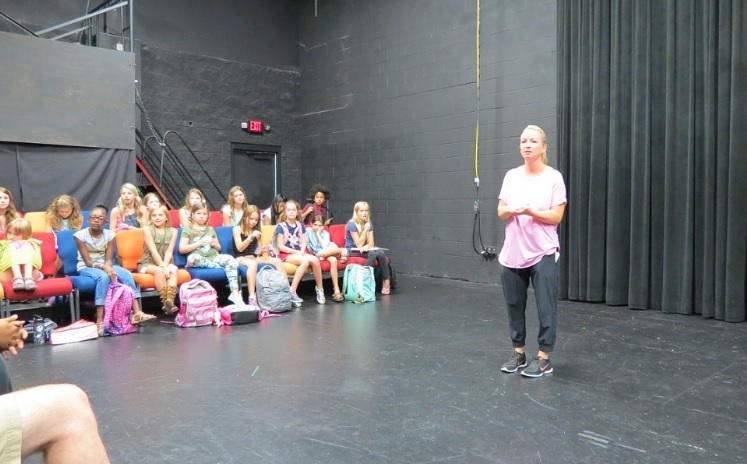 Contributed by: Meg Deusner
1) What makes your studio a stand out in the SE?
Being that we are in Birmingham, we stand out because we are the only acting studio here! But I do believe that we are competitive with the Atlanta market as well. We even have several students that travel from ATL to BHM for our workshops and camps. Last year we had so many students travel in that we had a special hotel rate for them. And I believe what makes us stand out is not just our commitment to teaching kids the craft but our commitment to them personally. We believe that every student is one of a kind and needs to be treated so. We also believe in teaching kids to be successful in life, not just on set. We are constantly using art to help them be stronger, kiner, and more confident individuals in life.
2) What services do you offer clients?
We teach on-camera group acting classes for all ages and skill levels. We also teach private lessons (skyppe and in person) and offer audition taping as well.
3) What will I learn from you?
At our academy students learn how to take words on a page and transform them into a truthful experience in front of the camera. We teach you to completely eliminate any aspect of 'performance' from your acting. Essentially, to not 'act' at all. So that when we are watching your work we see only a real person having an real experience and not an actor in a scene. We do this through breaking down scripts, character development, learning from our real life experiences and fine tuning our imaginations.
4) How long have you been operating?
This is our 5th year!
5) How do I find you?
Online at our website: www.actingoutacademy.com
On social media: Acting Out Academy on Facebook
Via phone: 818-231-4065
Or email: meg@actiongoutacademy.com
6) What's near you? (a park, a bar/restaurant, a monument--fill us in)
We are located in Vestavia Hills, AL. Just outside Birmingham proper and about two hours outside of Atlanta. Be are in the Rocky Ridge Business District across from the Western supermarket and next to the Champion Latin Ballroom.